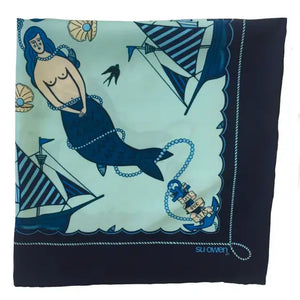 Printed in the UK on Regenesis satin which is made from plastic packaging materials, it's as soft as silk and holds colour brilliantly! Yes, I said it's made from plastic waste!! Quite unbelievable when you feel how soft it is.

It has a hand-rolled hem that improves drape.

These pocket squares are approx 42cm square which make them generously sized enough to wear as a small neckerchief.

They come in their own small black tissue lined gift box with a care label.